The wait is over: folders are finally out! See what you can do with this new feature:
Folders are here
Now you can create folders to organize your projects effortlessly. Add new folders with just a simple click or tap, and easily move your projects with drag-and-drop.
A new sidebar navigation and history also provide you with seamless access to your folders and projects.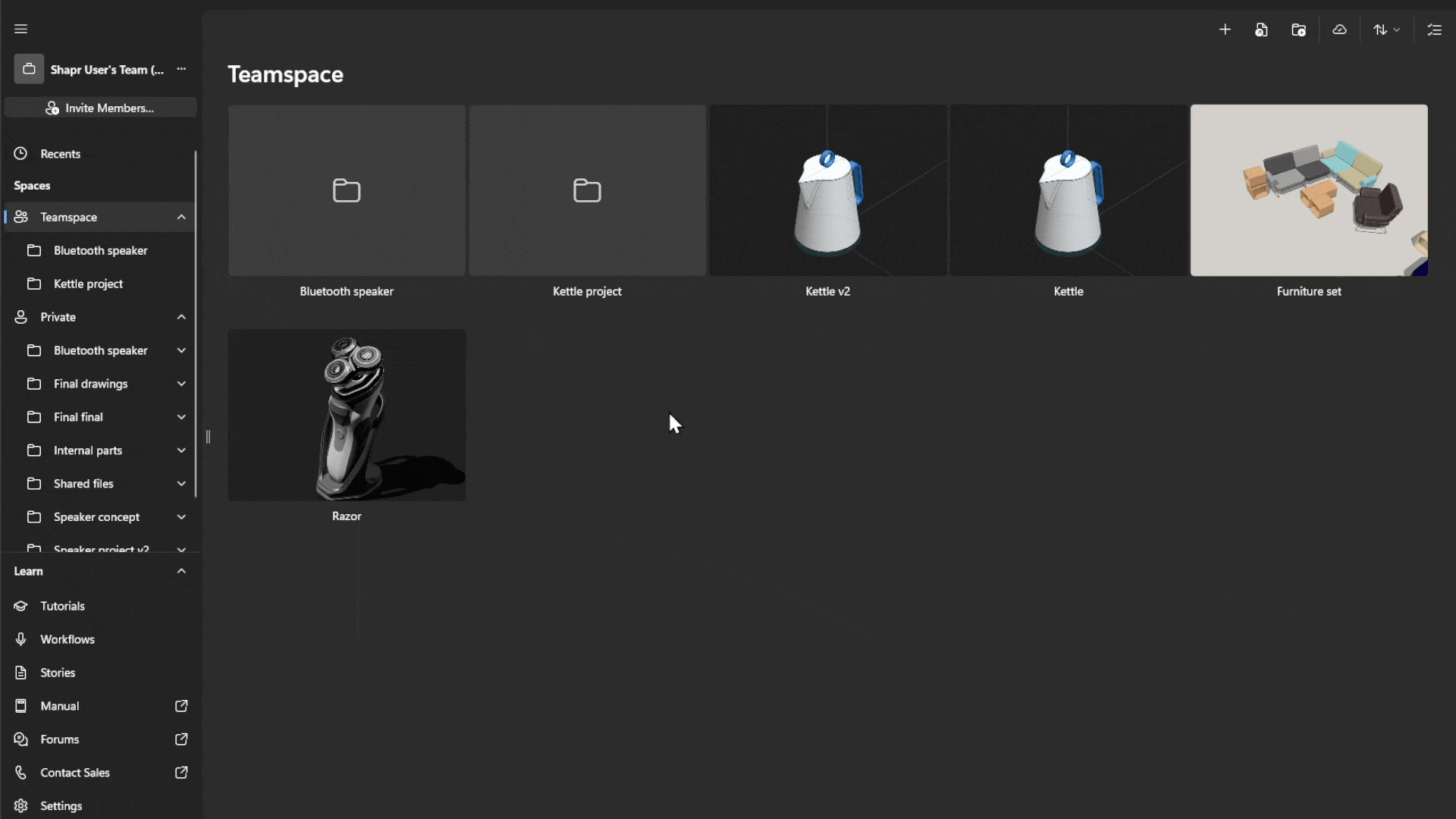 Update Shapr3D now to better organize your projects using folders.