To learn how to update your Shapr3D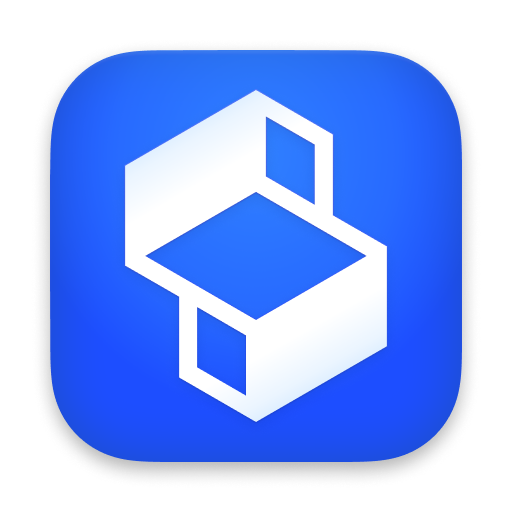 software version, visit Update Shapr3D.
5.470 – September 25, 2023
New (Windows): Manage your project names faster by renaming your projects directly from the modeling space.
Improved (iPadOS and macOS): The Items Manager sidebar is now adjustable, allowing you to navigate to deeper folder hierarchies and view longer names more effortlessly.
Improved (iPadOS and macOS): The Screenshot tool menu now uses the same layout as the main menu in the modeling space, giving you a more consistent look and feel while using the tool.
Improved (Windows): Experience a smoother workflow with the new option to customize the placement of your Undo & Redo buttons. Just access Settings to choose between a Title Bar and a Bottom Bar location.
5.460 – September 11, 2023
New (Windows): Access frequently used functions more quickly with a new menu bar located at the top of your screen.
New: Create well-organized 2D Drawings faster with base and projection views.
New: Projection views in 2D Drawings now align automatically, allowing you to focus more on the finer details of your drawings.
Improved: Section views in 2D Drawings now align with their parent views to help provide you with an even more consistent look.
Improved: Showcase the most important features of your project in 2D Drawings with the new option to choose your preferred isometric view when you add a new base view.
Improved (iPadOS): You told us and we listened: the Undo & Redo buttons are now back in their original location at the bottom corner of your screen.
5.450 – August 28, 2023
New: Now you can realize your design goals with new wood materials in Visualization such as ash, bamboo, beech, cherry, douglas fir, and painted wood. Achieve even more realistic looks with the addition of colorable cast iron and rubber tire, and visual improvements to diamond plate and oak materials.
New: Min-max distance, line-line angular, and three-point angular dimensions now also snap in 2D Drawings.
Improved: Your selected unit with the current grid size now displays in the menu while modeling, giving you quick visibility.
5.440 – August 14, 2023
New: The new Project Sidebar creates a unified space for you to access 3D Modeling, Visualization and all your 2D Drawings.
New: Our main menu now includes a new section for modes, including Section view, Isolate, and Measure tools in the 3D Modeling space. These tools are useful within any tool, so we wanted to make them as accessible as possible.
Improved: Increase your productivity with a refreshed visual user interface, including beautiful new icons, tweaked typography, a shift to rectangular buttons, and larger labels.
5.430 – July 31, 2023
Alongside various bug fixes and improvements for this release, we've been preparing all the exciting enhancements for our much-awaited visual refresh. The refresh is coming this summer so be sure to stay tuned.
Now you can sign up for the beta version of History-Based Parametric Modeling to try it firsthand before it launches. Open Shapr3D or visit our 2023 Summer Product Tour at shapr3d.com to learn more.
5.420 – July 24, 2023
Improved: Linear, radial, and angular dimensions in 2D Drawings now snap to help you create better looking and more organized drawings.
Improved: When working with 2D Drawings, you can now duplicate existing drawings to quickly create customized variants.
Improved (iPadOS and macOS): When importing SLDASM files, you can now easily load any linked files. Simply navigate to a directory that contains them without needing to link and load each file individually.
5.410 – July 3, 2023
New: You can now select the XY-YZ-ZX base planes a lot easier when starting a sketch, adding a construction plane, mirroring objects, or performing other operations that support using a planar face.
New: Create even more realistic-looking designs that suit your needs with the new manual material orientation in Visualization.
Improved: 2D Drawings now also has the option to create detail views from a section view.
New: Detail views are here. Highlight important parts of your 2D Drawings at a different scale, so you can add dimensions and other annotations more effectively.
Improved: Now you can change the line width settings from the 2D Drawings property sidebar to optimize highlights or to adjust print quality.
Improved: It's now much easier to work with fractionally formatted inches and feet in the numpad.
Improved: Get more granular control over your 2D Drawings properties. You can now change the projection type independently of the sheet standard and easily change between different decimal separators. We also added more options for scale values, allowing you to choose a scale that best suits your preference.
Improved: Visualization just got a performance uplift. Now you can enjoy a much smoother and faster rendering of your models.
New: Choose from a selection of layouts to customize what information is shown in your title block and how it is laid out on your drawing.
Improved: 2D Drawings preferences have moved into the sidebar, allowing you to easily access and tweak different options.
Improved: Visualization will automatically select a more natural orientation for materials to help you easily get even more realistic results.
Improved: Sketch mode now automatically opens when you select sketches from the same plane.
Improved (Windows only): Now you can see construction lines and images when Section View is enabled.
Fixed (macOS and Windows only): We eliminated some issues when using the SpaceMouse Camera navigation mode.
New: Create more realistic models with Material Orientation in Visualization. When enabled, materials like wood and brushed metal will now auto-match their orientation to geometry for even more realistic results.
New: Shapr3D on Windows now speaks 10 additional languages besides English. Go to Settings to change your preference.
Improved: Now you can change the text of the title block fields in 2D Drawings.
New: You can now add images to your 2D Drawings, so you can easily include screenshots of your visualized model, your logo, or anything else that helps communicate your design.
Improved: We have added new menu controls to make it even easier for you to quickly jump between 3D Modeling, Visualization, 2D Drawings, and the Dashboard
Improved: Editing larger models has become significantly faster and smoother, ensuring a more seamless workflow.
Improved: Locate your measurements in a breeze. The measurement panel now allows you to highlight your current and pinned measurements while in Measurement Mode.
5.320 – February 27, 2023
New: Measurement Mode can now make point-to-point measurements, allowing you to define a custom distance or angle measurement by selecting notable points in your model.
Improved: Measurement Mode now allows you to pin all types of measurements applicable to your modeling workflow
Improved (Windows only): Explore your workspace items faster with the revamped look of the Items Manager.
5.310 – February 14, 2023
Improved: Measurement Mode got a visual touch up: you can now annotate more dimensions, plus the measurement panel stays visible for more tools. This should make it easier to view your measurements while modeling.
Improved: Sketch more seamlessly with a couple of enhancements to the sketching controls.
Improved (macOS and Windows only): We added a new "Zoom to Item" option to the context menu and also made some tweaks for a better experience.
Improved (Windows only): Explore your workspace items effortlessly with the new and improved look of the Items Manager.
New (macOS and Windows only): Quickly access tool options and settings with the new context menu.
Improved: Now you can find the depth of field settings in the Camera tab in Visualization.
Improved: Pinned measurements now include measurement annotations for angle, parallel distance, and center distance.
Improved: Get a less cluttered workspace! Locked sketch dimensions now match the visibility of other constraints.
Fixed (iPadOS and macOS only): Shapr3D no longer opens slowly when the device is offline.
New: You can now share 2D drawings along with your model directly through Webviewer.
Improved: Visually highlight your model's measurements by locking dimensions to your screen using the new pinning feature of Measurement Mode.
Fixed: System stays stable instead of intermittently crashing when exporting to Webviewer.
Fixed: Resolved an issue with bodies getting cut off clipping when using the Scale tool.
Fixed (iPadOS only): We rooted out a few visual artifacts that occurred while using Zebra analysis. 
5.280 – December 12, 2022
New: Embed your Webviewer models on your website with the new HTML code snippet under Share.
Improved: Get a more realistic textile finish to your models when you export your design to Webviewer.
Fixed: A sporadic issue with the color set in Visualization not accurately reflecting in the modeling space has been resolved.
Fixed (Windows only): Setting the camera field of view to 0° under Views & Appearance no longer makes the model disappear intermittently.
Fixed (Windows only): The SpaceMouse doesn't sporadically lose connection anymore.
5.270 – November 28, 2022
New (Windows only): You can now import Solidworks assemblies to Shapr3D.
New (Windows only): You can now import PDF files to use as reference images or sketches.
Improved: Provide additional security to your designs with the Webviewer's new password protection functionality.
5.260 – November 14, 2022
New: You can now add size tolerances to your 2D drawings for more precision in manufacturing your product within a dimension range.
New: Get more variety in Visualization with the new Dark Salon environment.
Improved: Splines now have a more fluid interaction for better control. Draw, break, and join splines without needing to use pen or pencil pressure taps. New polyline displays help guide the shape of the curve you create when using Control Point Splines. Learn more from our
Improved: Make basic calculations in the dimension input with the new calculator capability.
Improved: Use the updated Bright Salon 1 and Bright Salon 2 Visualization environments with more dramatic lighting and heightened reflections. Highlight contours and details of your model.
New: Visualize your model with a realistic finish making use of the over 20 new fabric and metal materials recently added.
New: Take precise measurements of your designs with the new Measure mode.
Improved: You can now find keyboard shortcuts for tools and commands at the side menus.
Improved: See your model in enhanced detail and contrast with improved Visualization default lighting.
Improved: Get a more realistic preview of your models in both light and dark modes with improved lighting and shadow areas that highlight geometries better, and show more natural tones and precise body edges and lines.
Improved: The material scale in Visualization has been expanded to cover a range from 0.25x to 4x.
Improved: Hull curves are now displayed for control point splines.
New: Use hotkeys to select sketch pens, constraints, and 3D modeling tools when modeling with a keyboard and mouse/trackpad.
New (Windows only): Shapr3D now adapts to the system theme and appears in dark mode when enabled on your device.
Improved (Windows only): Assign Shapr3D tools and commands to the buttons of your 3Dconnexion SpaceMouse, CadMouse, and Keyboard through the 3Dconnexion driver to easily save and recall custom views.
New: Webviewer is here. Share your designs with anyone via a private link. Viewable in AR on modern devices.
Improved: Easily move sketch geometries around with tap/click and drag, or use the Move/Rotate tool.
Improved: Annotation rendering has been optimized to make editing a lot smoother when working on complex sketches with a large number of annotations.
Improved: Selection outline in Visualization gives you a better context of the selected elements while maintaining the original look of the applied materials.
Improved: Edit constrained dimension values with quick value input by hovering on the values or pressing Tab on your keyboard.
5.220 – September 26, 2022
New: Create stunning images in Visualization with the new depth of field effect. Put your models into focus with just a single tap (iPad) or right-click (macOS/Windows).
5.210 – September 7, 2022
New: Shapr3D Sync is fully released. Enable Sync to easily access and edit your designs across devices, and to have them automatically backed up via the Shapr3D Cloud.
New (Windows only): Shapr3D now supports SpaceMouse on Windows.

Note that official certification of 3Dconnexion for the Windows version is in progress. Until that's completed, a few features might be missing and you might need a few additional steps to configure your SpaceMouse.

Improved (Windows only): Files exported into Shapr3D's native file format, .shapr, are now associated with the app. To import them into your workspace, double-click on them.
Improved: The adaptive menu that appears on the side screen when a selection is active is now optimized to let you change between tools without the need to reselect the items.
Improved: Get better visibility of sketches behind bodies when sketching with non-normal camera angles.
Improved (iPadOS and macOS only): Export USDZ files for Augmented Reality with material and texture data.
Improved (iPadOS only): You can now preview your model in Augmented Reality with materials from Visualization.
New (Windows only): Visualization is now available on Windows. Create life-like models choosing from a huge selection of colors and materials.
New: Mark any sketch geometry as a construction sketch and use it for guidance without generating closed sketches.
Improved: A circular pattern layout option has been added to the Pattern tool.
Improved: You can now do basic calculations in the dimension annotation area when using a keyboard as your modeling input device.
Improved (Windows only): Exporting designs just got a lot better: it is now possible to customize parameters specific for the export formats and in case of all 3rd party 3D formats, you can now save first-level items as separate files.
Improved: Try the new non-uniform scaling option: now you can also scale along just an axis or plane using the scale tool
Improved: As promised, we've added more for Patterns: now you can create linear patterns for Sketches.
Improved (iPadOS and macOS only): Now in Visualization, you can choose to keep the ground plane in a fixed position below your model, allow it to automatically snap to the bottom of the model, or turn it off completely.
New: The Pattern tool is here! You will see constant additions in upcoming releases, with the first being linear patterns for your 3D bodies.
Improved: The Align tool now supports multi-body alignment.
Improved: The Text tool now has a handy preview mode.
Improved: Constraints get another boost with guide curves. These assist you while handling perpendicular and tangent constraints. On top of that, we're adding an explicit mid-point constraint to the mix.
Improved (iPadOS and macOS only): We tweaked image quality in Visualization, giving you slightly more dramatic lights and shadows, and more vivid tones overall.New (macOS only): Navigation presets are now on Mac. Choose your go-to CAD app's key bindings and keep using them in Shapr3D.
Fixed (Windows only): Watch out for scheduled maintenance upon starting the app. It's a one-off thing performed on your design library, taking only a few minutes.
Improved: Constraints are much more intuitive than before. They are now multi-selectable, you can highlight them based on related geometry, plus you can pick two different constraint visibility options.
New (iPadOS and macOS only): Visualization receives a number of new materials: Silver, Titanium, White Gold, OSB, Granite, and Asphalt. We also tweaked the majority of the existing materials.
Improved: Sketch snapping now gives you a much faster and more stable sketching experience.
Improved (Windows only): With major general stability improvements all over the app, we eradicated most of the frequent crashes.
New (iPadOS and macOS only): Select one of the 5 new environments and give your models much more versatile and dramatic lighting.
New (iPadOS and macOS only): Ground plane shadows are now available, adding more realism to your models.
Improved (iPadOS and macOS only): Tweaked the Visualization UI for an even better navigation experience.
Improved (iPadOS and macOS only): Lighting setup got bumped up in all existing environments.
Improved (Windows only): Various bug fixes and minor improvements.
New: We added coincident constraints to bolster your sketching experience.
Improved: Using Solidworks 2022? SLDPRT import is now available on all Windows devices.
New (iPadOS and macOS only): Lights are more customizable than ever! Rotate the angle, adjust the intensity, or just pick a colored backdrop and see how it tints your model.
Improved (iPadOS and macOS only): We tweaked the Environment sidebar in Visualization.
New (Windows only): Choose your go-to CAD app's key bindings and keep using them in Shapr3D.
Fixed (Windows only): Minor bug fixes and improvements.
Fixed (iPadOS and macOS only): We fixed a handful of bugs that affected performance.
New: Highlight the items you need and work on your design free of clutter with Isolate. You can reach it via your items list by selecting the bit(s) you want to work on separately.
Improved: Working on complex sketch fillings? Now you won't hit any speed bumps as we've drastically improved the load time and the speed of sketch moves.
Fixed: There's no update without terminating a few sketching bugs.
Improved (Windows only): Bid farewell to mysteriously disappearing action items and buttons: now you'll have a responsive layout to assist you while modeling on a smaller screen.